Upcoming Shows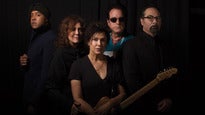 The Revolution
Saturday, April 29th 2017•9:00pm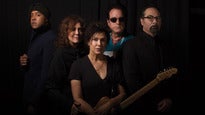 The Revolution
Sunday, April 30th 2017•8:00pm
Lovely,Little,Lonely World Tour
Tuesday, May 2nd 2017•7:30pm
Steez Promo Presents: Return To The Sauce Feat. Infected Mushroom
Thursday, May 4th 2017•8:00pm
Russell Howard - Round the World
Friday, May 5th 2017•8:00pm
Let There Be Lips!
Saturday, May 6th 2017•10:00pm
The Damned 40th Anniversary U.S. Tour
Sunday, May 7th 2017•8:00pm
Amon Amarth
Monday, May 8th 2017•8:30pm
State Champs
Tuesday, May 9th 2017•7:00pm
T.I. PRESENTS: THE HUSTLE GANG TOUR
Wednesday, May 10th 2017•8:00pm
Kelly Price & Christopher Williams: Pre Mother's Day Music Festival
Thursday, May 11th 2017•8:00pm
WELL-STRUNG wsg THORGY THOR
Saturday, May 13th 2017•8:00pm
Drew Holcomb and The Neighbors - The Souvenir Tour
Wednesday, May 17th 2017•8:00pm
WXPN Welcomes Laura Marling
Friday, May 19th 2017•9:00pm
Sal "The Voice" Valentinetti
Saturday, May 20th 2017•1:00pm
Civil Youth presents "Conversations": an Album Release Show!
Saturday, May 20th 2017•7:00pm
Radio 104.5 Presents DREAMCAR
Monday, May 22nd 2017•8:00pm
Marian Hill with Opia
Tuesday, May 23rd 2017•8:00pm
Wale
Friday, May 26th 2017•8:00pm